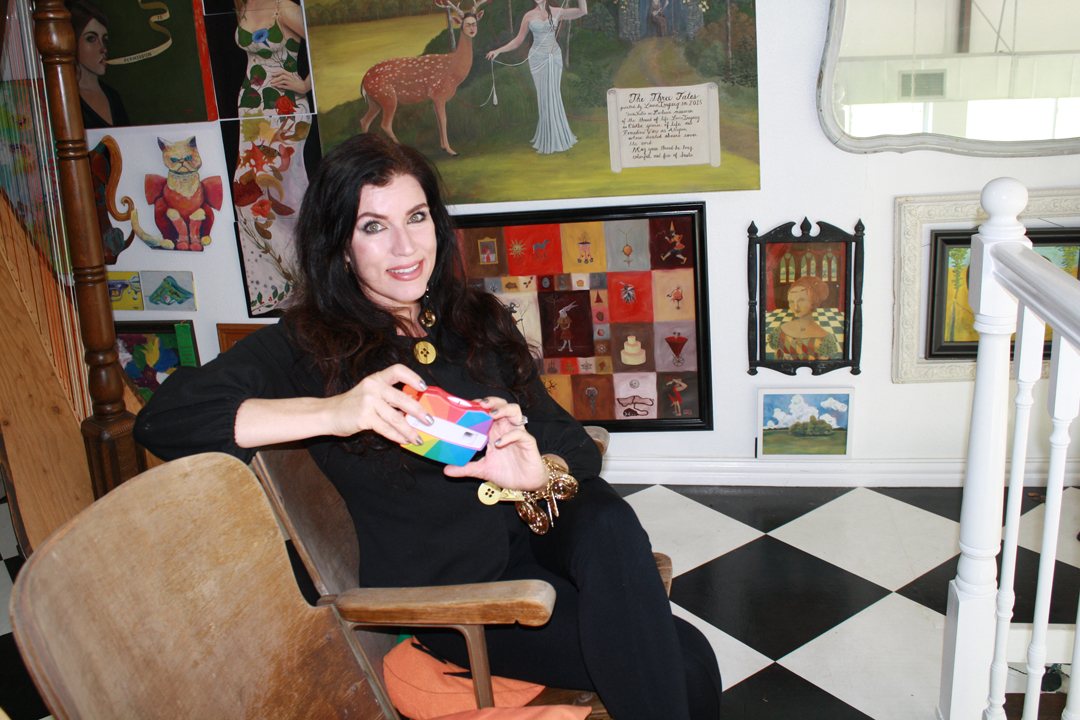 Want to contact me about licensing, commissions, or just say hi?
Please do!
Email:
laurairrgang(at)gmail.com

Hi there - I'm Laura!
I'm an artist. A dreamer.
A lover of fairy tales, the woods, flea markets, and the smell of books.

I spend my days making things in my studio in the Texas woods. I split my time between fine art, illustration, and cartooning.


I served as assistant director of F8 Fine Art Gallery in Austin, Texas.
(Left-Working at a Salvador Dali show with Christine Argillet, daughter of Dali's publisher at The Russell Collection Fine Art Gallery.)

For the Northeast Texas Children's Museum, I worked as the director of the summer art program. I continue to volunteer with art-related activities and events in my community.


I created the comic strip "Glitterville", featuring Eunice the pathologically positive unicorn, and Nadine the nasty narwhal. In January of 2018, I was inducted into the National Cartoonist's Society's Texas Chapter.

My biggest loves (besides art!) are my husband and our two little girls. I love kids. I'm a Girl Scout troop leader, and I have a storytime channel on YouTube where I read stories for children. I also sing and play a bunch of instruments, but harp is my favorite.
FUN FACTS:
-I've done voice over work for the Devil Lady anime series. (I'm the voices of Motoko, Satomi, and Izumi in the English version.)
-I have an illustrated alphabet series called "Misbehaving Mermaids". I'd love to turn it into a novelty book and merchandise.
-Halloween is my favorite holiday, and I have a Halloween room in my studio.
-My YouTube channel shares story time videos I read for children. I even take requests from kids and teachers!
-I've completed two novels (unpublished but submitting).
-I did singing telegrams in college.
-My husband is the Texas super heavyweight left-handed arm wrestling champion.
-If I wasn't an artist, I'd probably be a costume designer, an archaeologist, or a mermaid at one of those vintage theme parks with the glass-walled underwater theaters.

Below are a bunch of images of my life and studio. Click on any image for more info.
Thanks for spending this time with me!